Resources Center
Make the best use of your time.

Oracle Cards that celebrate women's diverse stories.
Introducing the "Goddesses of The World" collection by About my Brain™, showcasing deities from a variety of cultures, each embodying distinct strengths and wisdom.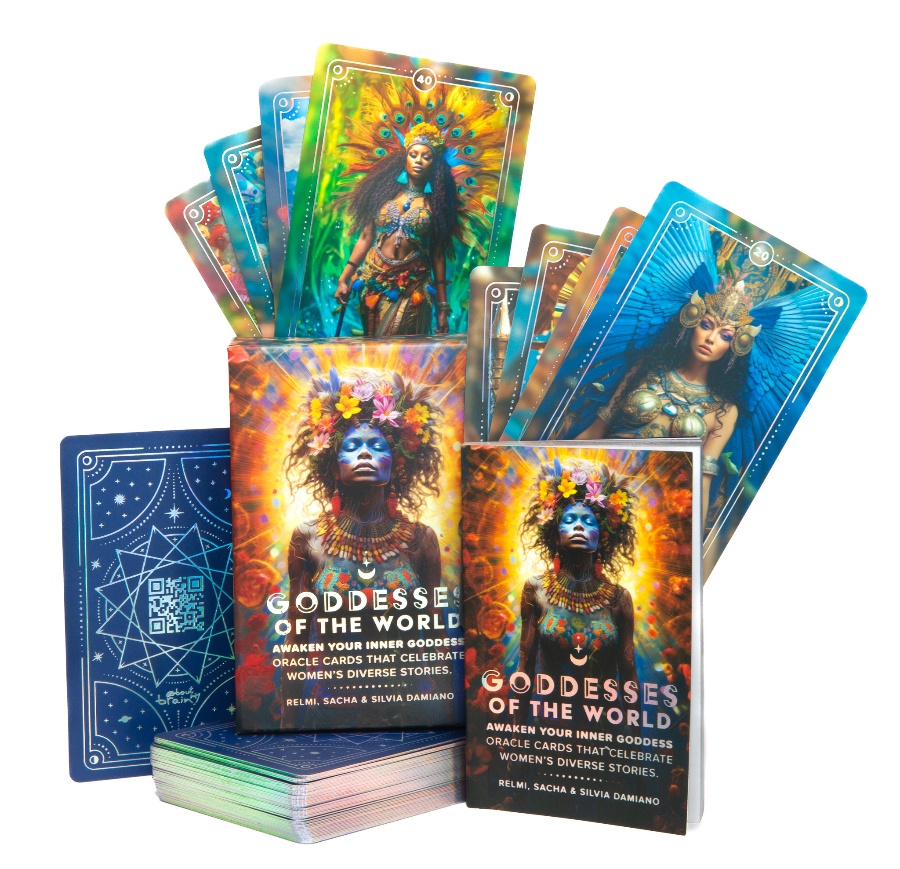 Global sisterhood.
This collective gathering of goddesses stands as a tribute to the diverse narratives of women across the globe. The complete deck comprises 60 goddesses or deities, 10 for each of these 6 regions: The Americas, Europe, Asia, the Middle East, Africa and the Pacific (including Australia and New Zealand).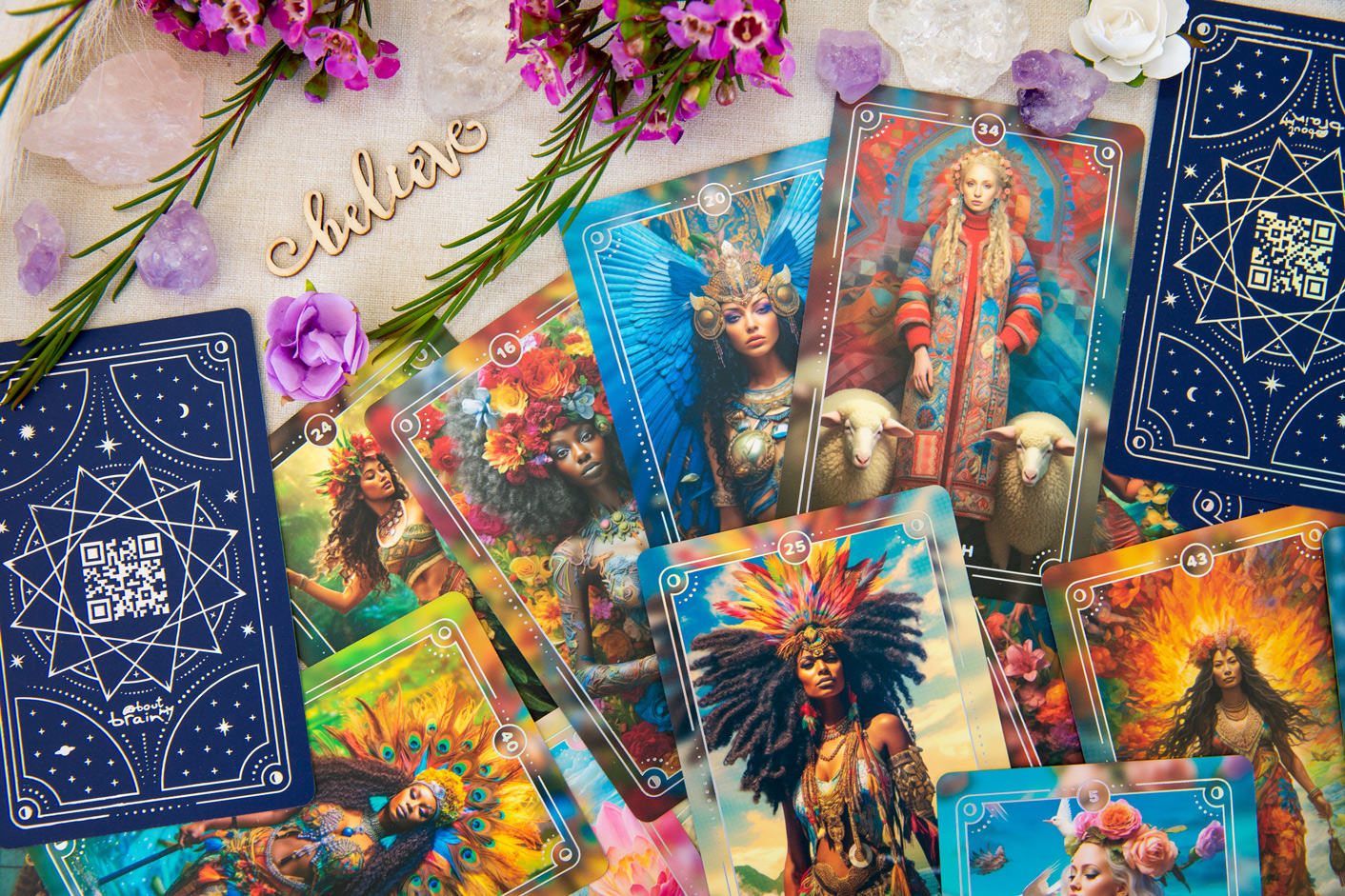 Explore the depths of the sacred feminine.
By engaging with these divine archetypes, you can connect with the universal feminine spirit, unlocking the potential within. This journey blends science, spirituality, personal growth and mythology, providing a comprehensive path to self-discovery and purposeful living.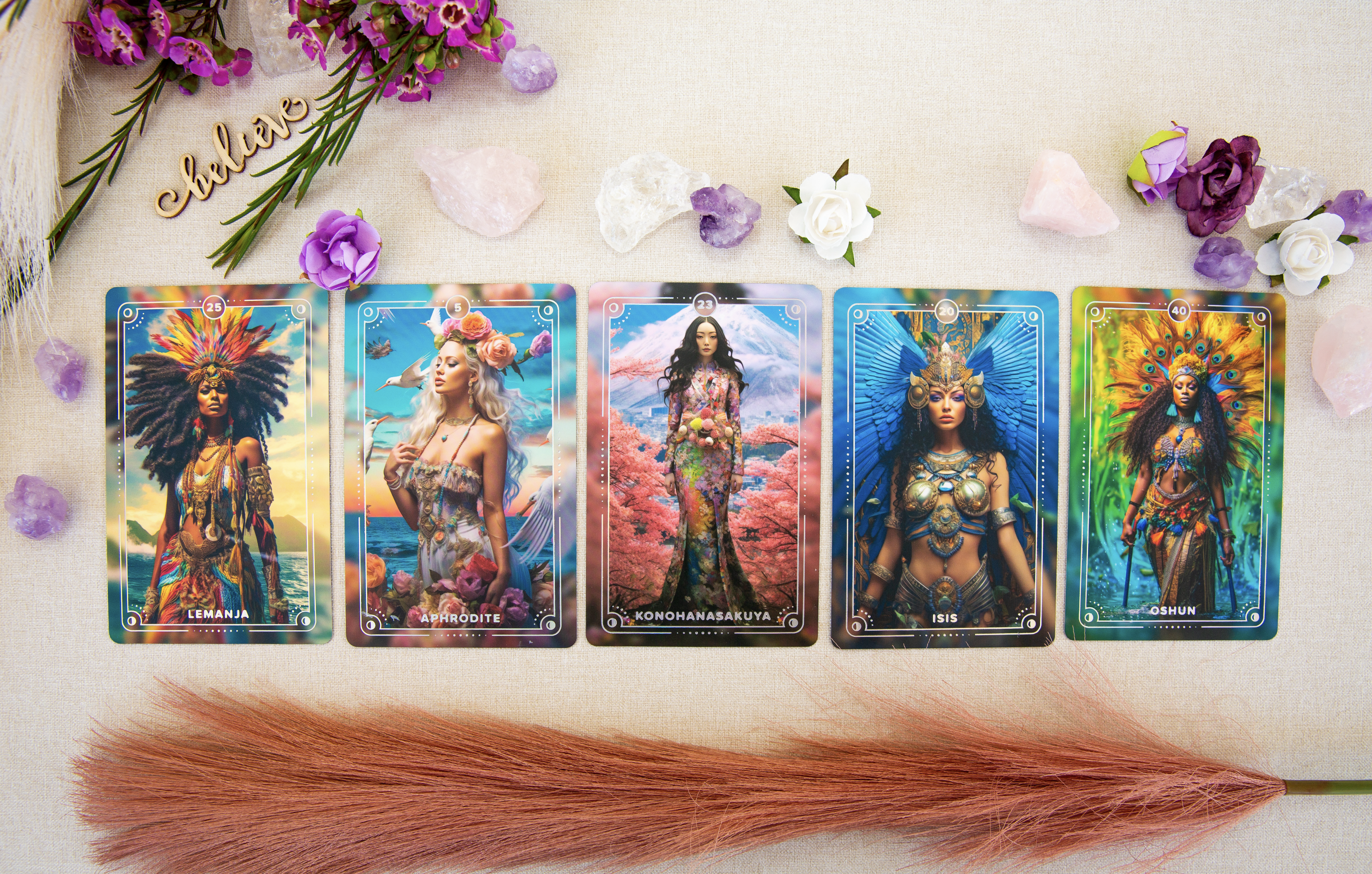 Access a wealth of knowledge.
To enhance your Oracle Card reading experience, a unique facet of "The Goddesses of The World" Deck is the individual QR code situated on the reverse of every card. Our website includes extended descriptions that go beyond the introductory guidebook that accompanies the cards. You will be able to delve further into the various interpretations and uncover their potent applications.